Tanya Barth Moran, RA
PRINCIPAL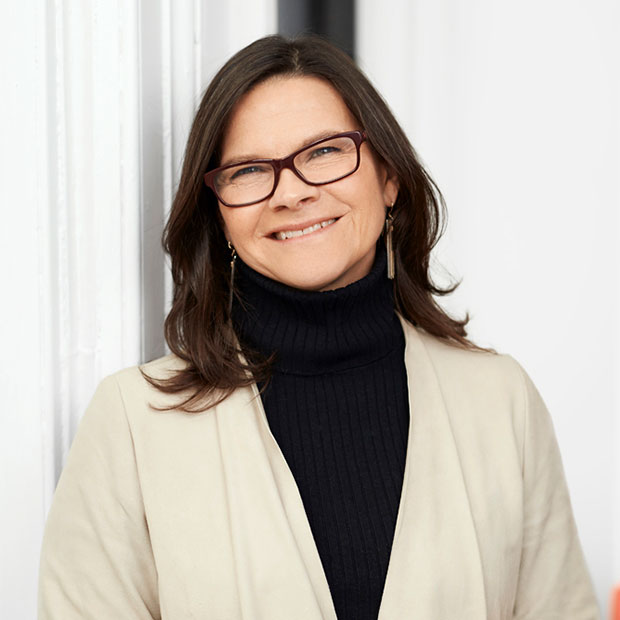 Tanya Moran is a Principal Architect with more than 30 years of experience in the design of buildings for cultural institutions, urban public open spaces, parks and recreational facilities, commercial developments, and residential projects. Prior to joining RGR in 1990, Ms. Moran worked as an Intern Architect for Patterson Architects, Inc., in Connecticut.
Education
Bachelor of Architecture, Auburn University
Memberships
Ms. Moran is a registered architect in the State of Connecticut and certified by the National Council of Architectural Registration Boards (NCARB).
Teaching and Professional Development
Studio Critic, New York School of Interior Design.
Project Experience
Extell Hudson Piers
Yonkers, New York
Role: Project Manager
Law Memorial Pool House & Park
Briarcliff Manor, New York
Role: Project Manager
Briarcliff Manor Streetscape
Briarcliff Manor, New York
Role: Project Manager
Randall's Island Trails
New York, New York
Role: Project Manager
Hudson River Park
New York, New York
Role: Project Manager
USTA Billie Jean King National Tennis Center
New York, New York
Role: Principal-Architect
Franciscan Sisters of St. Joseph
Hamburg, New York
Role: Project Manager
Scenic Hudson RiverWalk Park
Tarrytown, New York
Role: Principal Architect
Randall's Island Boardwalk/Bridge
New York, New York
Role: Project Manager
The Adirondack Museum
Mark Potter Education Center
Blue Mountain Lake, New York
Role: Principal-Architect
Pelham Bay Salt Marsh Reconstruction
Bronx, New York
Role: Project Manager
Sisters of Christian Charity
Mendham, New Jersey
Role: Project Manager
New York State Office of Parks, Recreation and Historic Preservation Term Contract
New York State
Role: Project Manager
Riverside Park Multi-Use Trail
New York, New York
Role: Project Manager
Reconstruction of Foley Square
New York, New York Role: Project Manager
Role: Project Manager
Palisades Trailway
Orange / Rockland Counties, New York
Role: Project Manager
New York Botanical Garden
Bronx, New York
Role: Principal-Architect
Staten Island Zoo African Savannah Exhibit
Staten Island, New York
Role: Project Manager
Congregation Or Zarua
New York, New York
Role: Project Managert
Quaker Ridge Golf Club
Scarsdale, New York
Role: Project Manager
NYC Parks & Recreation
Parks and Playgrounds Term Contract
New York, New York
Role: Project Manager
Wildlife Conservation Society Living and
Learning Center
Bronx, New York
Role: Project Manager
Lincoln Park Zoo Regenstein Pavilion
Chicago, Illinois
Role: Project Manager